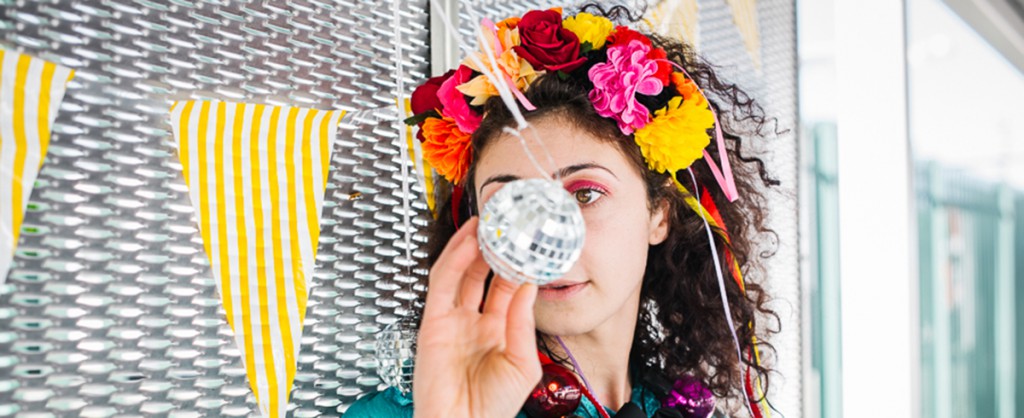 Q Theatre
Q Theatre is your friendly neighbourhood theatre maker. While The Joan is busy bringing the best art to Penrith, Q Theatre is focused on making shows right here at home. We connect artists from across Australia with local emerging and established creatives in search of the unique and always changing voices of Penrith.
In 2018 Q Theatre will produce three works – Back to Back, Q Theatre: Everything You Ever Wanted, plus How I Saved the Western Black Rhino, and Yellow Yellow Sometimes Blue – as part of the Subscription Season. Back to Back offers up two of the sharpest works from our Artist in Residence program by Rachel Roberts and Nathan Harrison. Later in the year, Noëlle Janaczewska (Teacup in a Storm) returns to help breathe life into an imagined history of Emu Plains in the 50's in Yellow Yellow Sometimes Blue.
Around these major works Q Theatre is busy reviving its workshop program designed to help early career artists train, collaborate and create. From providing lunchtime theatre at Circular Quay in the 1960s, to our current home in The Joan, Q Theatre's extensive and radical work over the past fifty odd years is hugely significant in Australia's theatrical history and holds a vital place right at the heart of Creative Penrith.
Come say hi. Sit down. Have a drink. Watch a show. Be surprised again.
If you'd like more information on Q Theatre and its programs contact Director for New Work & Development Nick Atkins on nick.atkins@penrith.city
Read the Dictionary of Sydney's story about The Q here.
The detail
Theatre residencies, development and productions.
Q Lab 2018
2018 decisions are on their way – now closed for applications
 "Q Theatre wants to help you dream up something big" Nick Atkins, Director.
Q Lab is an Annual Artist in Residence Program hosted by Q Theatre at The Joan, Penrith. The residency is designed to make space for the development of dynamic projects at an early stage of their conception. Four artists or groups of Artists are offered $2000 in cash support, two weeks of free access to the Allan Mullins Studio at The Joan as well as six hours of dramaturgical and technical support. Artists are selected through a competitive application process openly advertised towards the end of each year.
Q Lab aims to support the development of new work from independent early career and established theatre makers from Western Sydney and beyond. Previous artists supported through Q Lab include Kay Armstrong, Mish Grigor, Annalouise Paul as well as Emele Ugavule and Ayeesha Ash whose project 'Black Birds' has gone on to be produced by Q Theatre.
The 2017 Q Lab Recipients were emerging playwright Joel Burrows, cross-disciplinary performers Carolyn Eccles and Sean O'Keeffe, theatre-makers Emily Ayoub and Clockfire Theatre Company, and performance makers Rachel Roberts and Nathan Harrison.
Download the Announcement Media Release
Propel
Propel is a mentorship opportunity for up and coming (16 – 25) playwrights or writers for performance. Selected through a competitive application process, four writers are guided through a series of workshops over a three month period to develop a new short work. Each of the short works is then presented as part of play reading night at The Joan.
Propel aims to upskill and bring together the up and coming writing community around Penrith. This is an opportunity to learn about how plays are written and to experiment with ways of telling stories that reflect the diverse range of communities and experiences in the local region.
Previous artists supported through Propel include Joel Burrows, Moreblessing Maturure, Klara Zhou, Lillian Gerlach, Brianna McCarthy and Prudence Cullen. The project is a partnership between Q Theatre, ATYP and WestWords. Each organisation provides a mentor for the writing group and various options for the writers to continue their practice beyond Propel.
Originate
Now in its fourth year running Originate offers a platform for eight young artists (16- 25) to collaborate on the development of a new work under the guidance of a mentor director. Over a three month workshop process the group of artists work with one another to develop skills and exchange ideas. Collectively they negotiate the process of bringing a new show together and then perform for a public audience over a three night season in the Allan Mullins Studio at The Joan.
This project focuses on the development of contemporary performance making practice in young artists and the fostering of new and unexpected collaborations. Previous years have presented 'The Bacchae' as well 'Leda and The Swan' and 'How to Make a Happy Meal'.
Artists who have participated in the Originate project have often gone on to take part in other projects with Q Theatre such as Propel and Q Lab.
2017 Q Productions
Emele Ugavule and Ayeesha Ash have a few things in common; names that seem difficult to pronounce, hair and the colour of their skin.
The list could continue but nothing unites them more than their experiences as brown gals with Afros. Is their hair so big because it's full of secrets? Find out as they discuss, explore and offer a vision for what it means to be a woman of colour in modern day Australia.
Adding spice to the traditional theatrical form and reimagining the rule book, this show will blend music, movement, spoken word and real stories to create a performance experience like you've not had before.
Created and Performed by Emele and Ayeesha, Black Birds has been supported in various forms by Festival Fatale, aMBUSH Gallery and Footscray Community Arts Centre. The performance will draw in actors, artists as well as musicians and will offer audiences at The Joan the chance to be first to see this innovative new work.
This homegrown production has its roots right here in Penrith through Q Theatre's Artist in Residence program and we are delighted to bring local audiences its full-scale evolution.
Read the Concrete Playground review
Read the Sydney Arts Guide review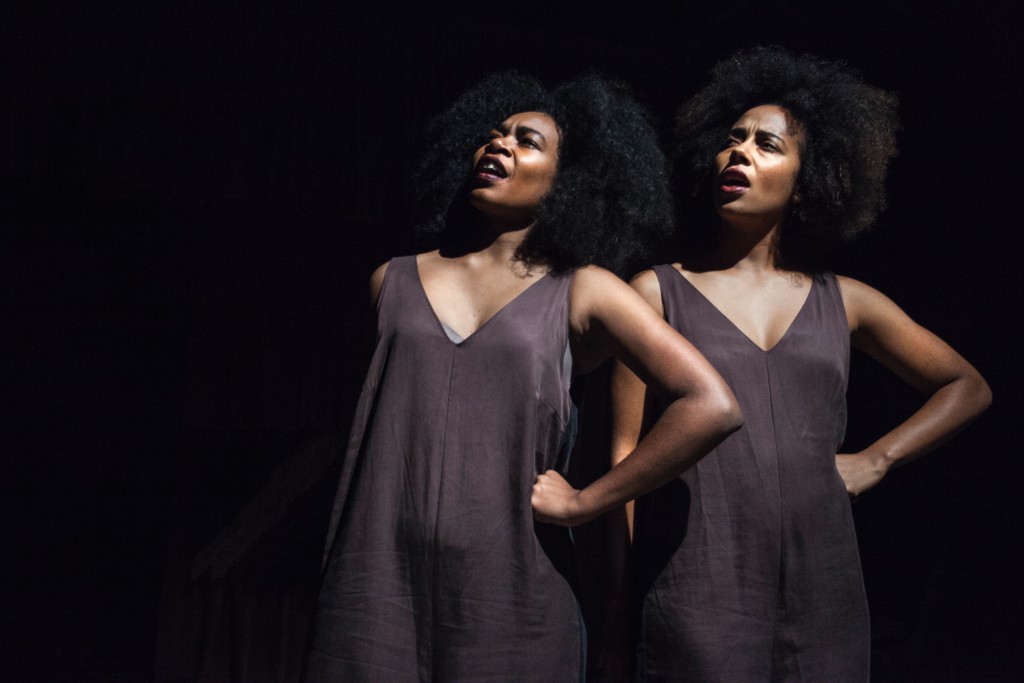 She has no interest in fitting in, and would prefer to stand out. Way out. So far out you'd think she lived in outer space.
Bright eyed and eccentric 14-year-old Daisy Moon is President and Founder of the Little Monsters Club for Misfits, where she holds her club meetings inside the dusty beachside bus stop on her front lawn. She's the club's only member.
Her 18-year-old brother Noah couldn't be more different. An elite athlete on the cusp of cracking national competitions, his world falls apart when he's caught cheating on a time trial. They both dream big and they're both stuck in a world too small. Set in a coastal town, this play draws on Australian iconography of the faded beachside surf club, but turns it on its head by drenching it with pop-culture and contemporary teen attitude.
We are thrilled to be bringing you a brand new play by the up and coming writing talent that is Emily Sheehan (Rodney Seaborn Award Winner). Produced by The Q, The Joan's theatre making arm, and directed by Nick Atkins, Daisy Moon Was Born This Way will be comedic, kooky and will draw on elements of magic realism. Fuelled by the awkward and ferocious energy that is teenage hormones this new Australian play is a coming of age dramatic comedy about making mistakes and learning to love yourself anyway.