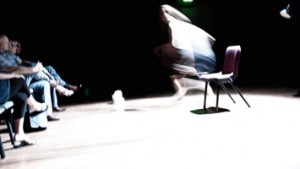 2015 is a year of exploration for The Q. After crossing the 50 year old mark and being part of The Joan's 25th the time has come for us catch our breath and figure our what the next 50 years might be all about. Possibly cool pants and fast cars, most probably high quality contemporary theatre. Coming into sharper focus is the Q Lab Artist in Residence program and a series of projects led by Young Artists. New communities and community partners will be welcomed to The Q's activities and behind closed doors a variety of diverse and ambitious projects are being developed for production in 2016. See below for some finer details regarding our bits and bobs.
MINI GRAS | 28th February 2015
A night to gather, to listen, to speak and to be heard. While the Mardi Gras festival burns brightly in the inner city The Joan will play host to a small spark of creative energy designed to engage the LGBTI community of Western Sydney and its allies. For event info: click here.
TEACUP IN A STORM | October 2015 for 2016 Season

The project is focused on the work of carers in our community. These people are professionals and volunteers that take care of those that, for varying reasons, are unable to care for themselves. Performer/devisor Therese Cook will work with director, Nick Atkins and playwright Noelle Janaczewska to unpack her personal experience as a carer as well as a series of recorded interviews she has conducted with other carers.
TIME PIECE | June 26th
Tick, tock, tock & tick! The Q's high school theatre festival returns bringing together 8 schools and endless bucket loads of talent to The Q Theatre stage all in the name of an exploration of this thing we call time. For event info: click here.
THE BACCHAE | September 30 – October 2
Exploring pills, politics and partying; eight young artists present a remixed version of Euripides classic text. The Q's Young Artist Creative team will work under the direction of The Q's Producer Nick Atkins. For event info: click here.