Blog: Mouth of the River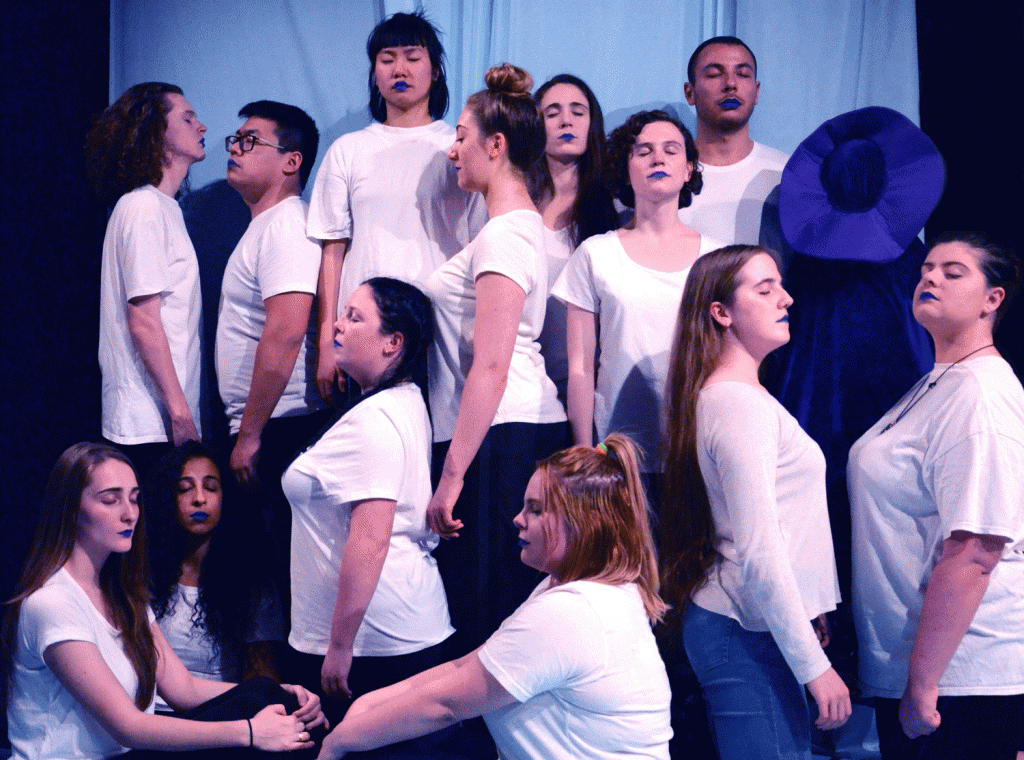 Immediately after the opening night of Q Theatre's Originate production, Mouth of the River, we sat down with some members of the ensemble that we managed to catch amidst all the hype and excitement to ask them a few questions about their experience so far. Read on to find out more!
---
Blog: Curious? Art + Discovery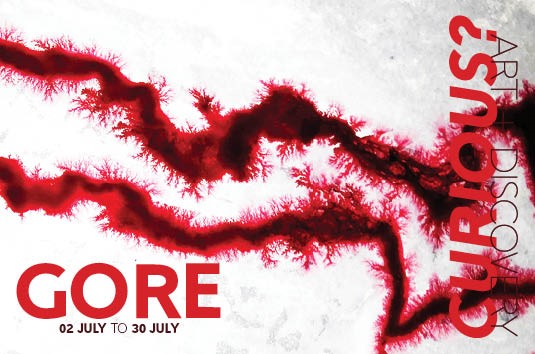 Immerse yourself in curiosity – the instinct to question, to think, to explore –  as local artists and scientists transform The Joan's atrium foyer into an energetic, innovative, social space where art and science collide to challenge what we already know, inspiring us to look for answers.
Curious? invites you to investigate the pairing of art and science as you uncover a diverse program of playful interventions, reflective installations and facets of science that arouse the curiosities of both fields and will build a bridge between science and everyday life.
Each month from April to August a scientific theme will be explored through innovative science experiences that are creative, inspiring and entertaining along with an artistic commission. The art installations will be varied through sound, digital projection, animation, photography and sculpture.
Curious? is a free public program and with themes that read like a Sci Fi movie marathon there is bound to be creative exchange for practitioners, scientists and artists, and audience members alike.
SCHEDULE
Fragile (16 April – 7 May): Sustainability, biodiversity, climate change, urban environments
Code (7 May – 28 May): Futuristic impacts of DNA technology and genetic engineering
Hostile (4 June – 2 July): Challenges behind space travel, the unbound hostility of space, and the search for extraterrestrial intelligence
Gore (2 July – 30 July): Human anatomy, disease, medical and surgical advances
CURIOUS FOR MORE?
Read more about the installation series: http://thejoan.com.au/series/curious-art-discovery/
Read more about Fiona Davies' ongoing Blood on Silk series.
http://www.fionadavies.com.au
www.bloodonsilk.wordpress.com
Blood on Silk 2013 Pecha Kucha presentation:
The Peter Domachuk Memorial Lecture was established to honour and commemorate Dr Domachuk's outstanding contribution and commitment to optofluidics and biophotonics research. The biennial lecture aims to attract the brightest minds and visionary thinkers in optical and experimental physics.
http://sydney.edu.au/ipos/news_events/events/2013domachuk_memorial_lecture.shtml
The Institute of Photonics and Optical Science, University of Sydney
http://sydney.edu.au/ipos/index.shtml
The University of Sydney Nano Institute
http://sydney.edu.au/nano/
---
Blog: Back To Back –  Q Theatre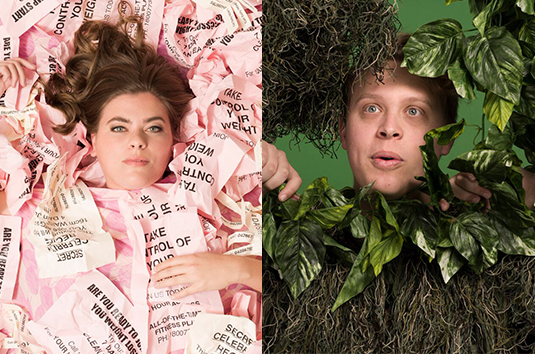 Young Australian theatre makers, Rachel Roberts and Nathan Harrison applied and received places in QLab 2017 at The Joan, to develop individual pieces of new theatre. These have now been produced together as a double bill, Back To Back – Q Theatre, which plays at The Joan 15 – 24 March. Our Theatre Programs Coordinator, Ian Zammit, recently sat down with the talented Rachel and Nathan, to find out more about them, the ups and downs about theatre-making, their experience on this journey so far, and everything else in between! Read more…
---
Blog: Daisy Moon Was Born This Way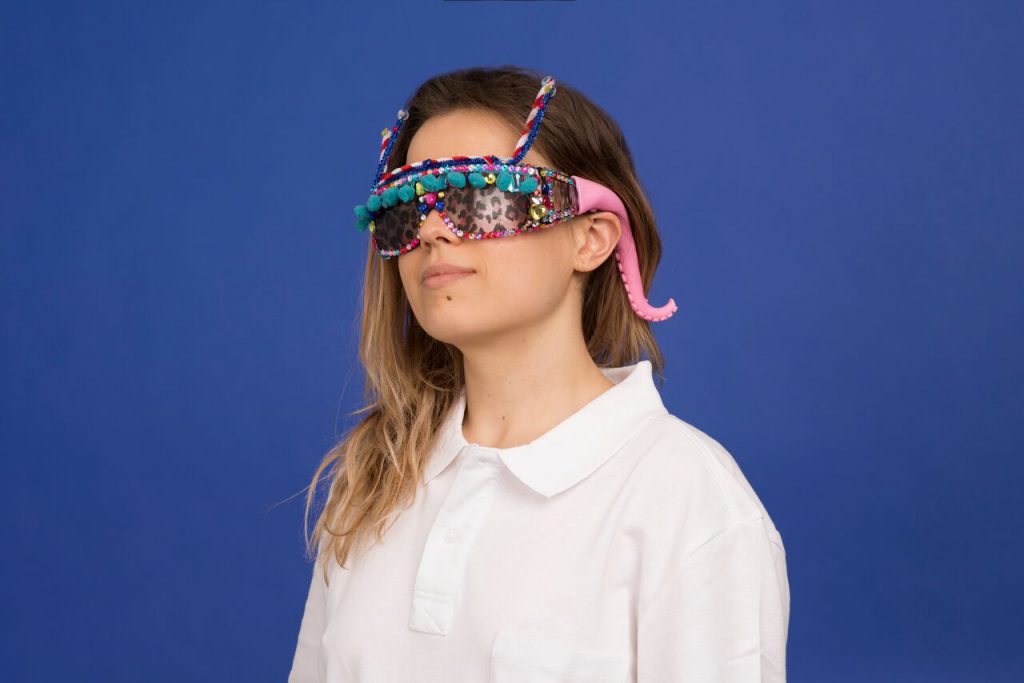 Daisy Moon Was Born This Way has been receiving some pretty brilliant feedback from the audience lately! Recently, we had a 14-year old audience member who is also an avid Lady Gaga fan, write a lovely review of the show. Read on to find out her thoughts and views about Daisy Moon Was Born This Way! Read more…
---
Our Theatre Programs Coordinator, Ian Zammit, recently sat in with the up and coming writing talent of Daisy Moon Was Born This Way, Emily Sheehan (Rodney Seaborn Award Winner) for a little chat! Daisy Moon Was Born This Way plays at The Joan 16 – 25 November 2017 and we are all very excited. There is definitely a buzz, and we are all going a little "gaga". This brand new Australian Play, produced by Q Theatre and directed by Nick Atkins, will be comedic, kooky and will draw on elements of magic realism. Read on to find out more about Emily, Daisy Moon and everything else in between! Read more…
Blog: How to make a happy meal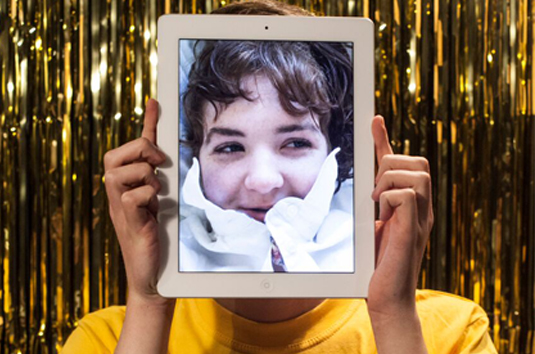 Go behind the scenes to learn more about the process of How to make a happy meal, a new devised performance created as part of The Q's Originate project. Now in its third year, Originate upskills early career performance makers working across Western Sydney and fosters a community of collaboration and cross disciplinary creative practice. Read more…