Interview with some members of the ensemble from Mouth of the River: Tom Misa, Monika Pieprzyk, Nicole Pingon
Immediately after the opening night of Q Theatre's Originate production, Mouth of the River, we sat down with some members of the ensemble that we managed to catch amidst all the hype and excitement to ask them a few questions about their experience so far. Read on to find out more!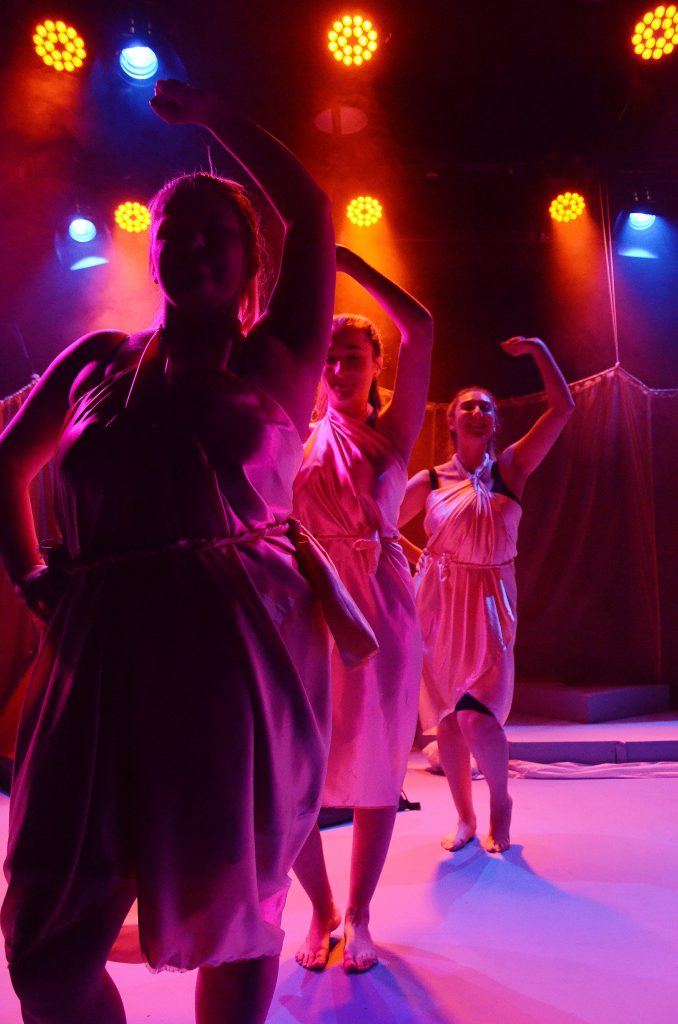 Thanks for chatting with us straight after your opening night of Mouth of the River (MOTR). 
First off: What words could you use to describe what a day working on MOTR was like?
Tom Misa (T) fun, explosive, collaborative
Monika Pieprzyk (M) colourful complicated just great!
Nicole Pingon (N) quirky wonderful super groovy and fun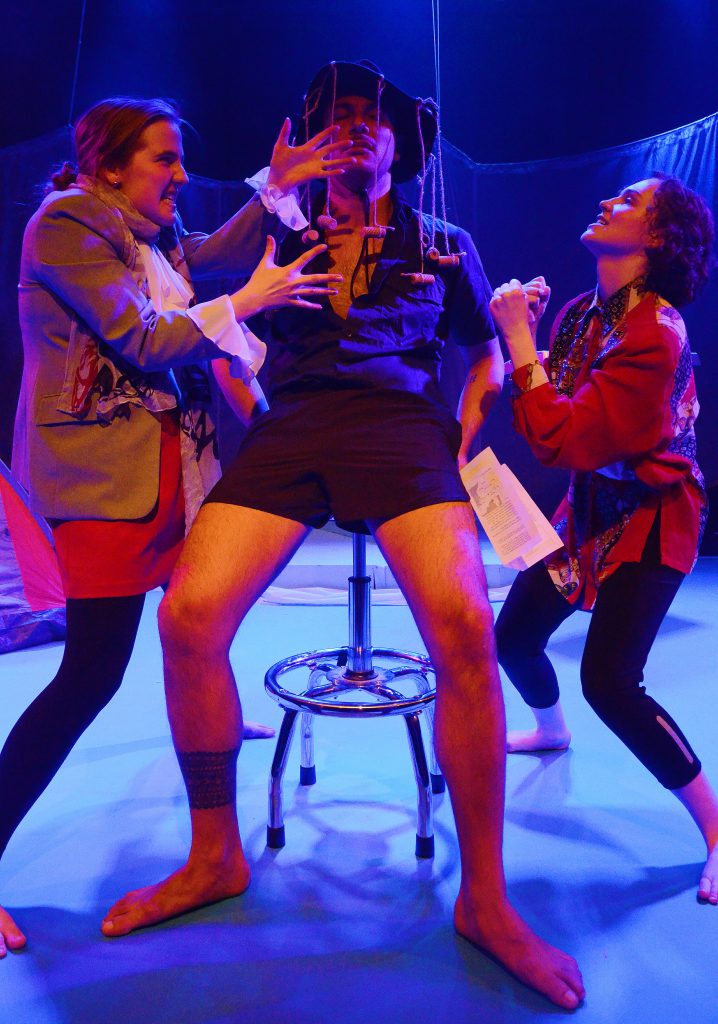 What did you want to be when you were growing up? 
T I wanted to be Barney the Dinosaur
M I had no idea what I wanted to be – it changed every day. A teacher, a firewoman, and now an actor
N For a long time I wanted to be a doctor, then I realised I wasn't smart enough, so now I'm making art.
T Now you play a doctor
N Yes, and I love it!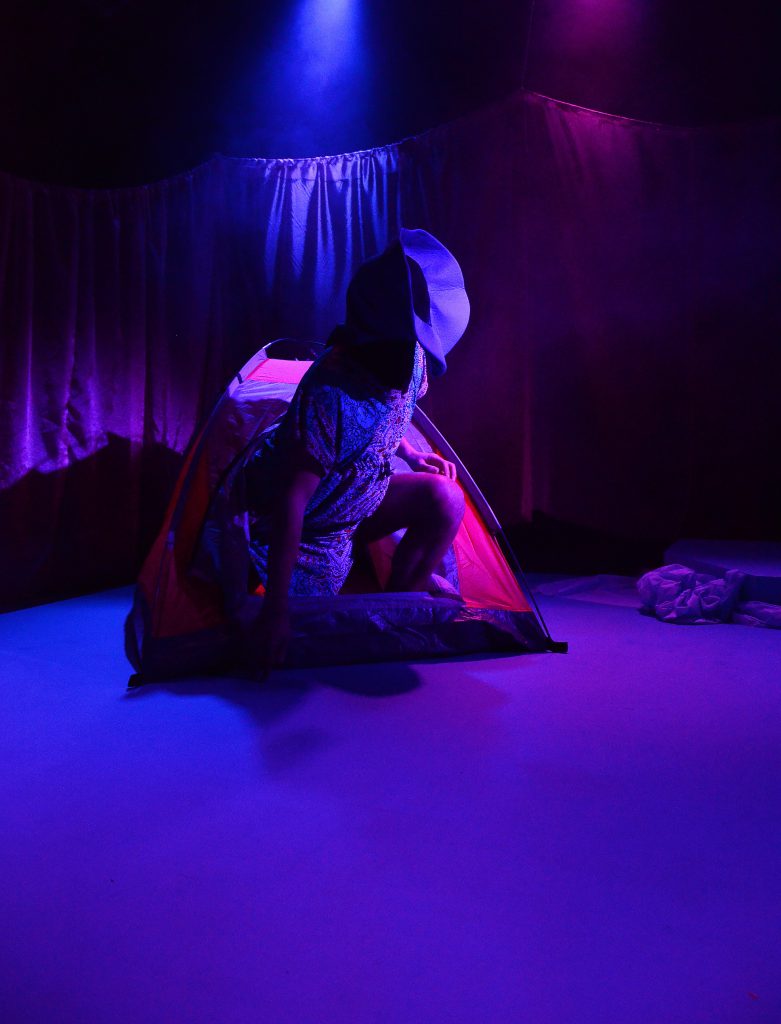 What's been your most favourite moment making MOTR and in theatre making?
M Learning about the process of how to make your own work, how to think individually, and how as an ensemble you work together to get things off the ground, it's been fantastic
N I really just love being around new people – working with new people, learning from new people. Through this process we've become really good friends and it's been really fun.
T My favourite part of MOTR has been working with a large ensemble, and working with people who come from all different places. My favourite thing bout theatre making, is the rehearsal process, and then tweaking the work once you get seen by others.
M Although saying that, before tomorrow night we will probably only get to briefly meet up, get notes, do what you can in half an hour and go back on stage. It's kind of refreshing because it's really up to your own impulses and instinct as an artist to make it work.
T Yes, it's somewhat actually easier because like Monica was saying it's a more natural process when you're following off each other and your own instincts on the floor, based on the trust that you've built.
N Totally, the process has been about building the trust between each other and in yourself. Early on we couldn't really see what was happening, but you trusted that together you would make something amazing and it now is!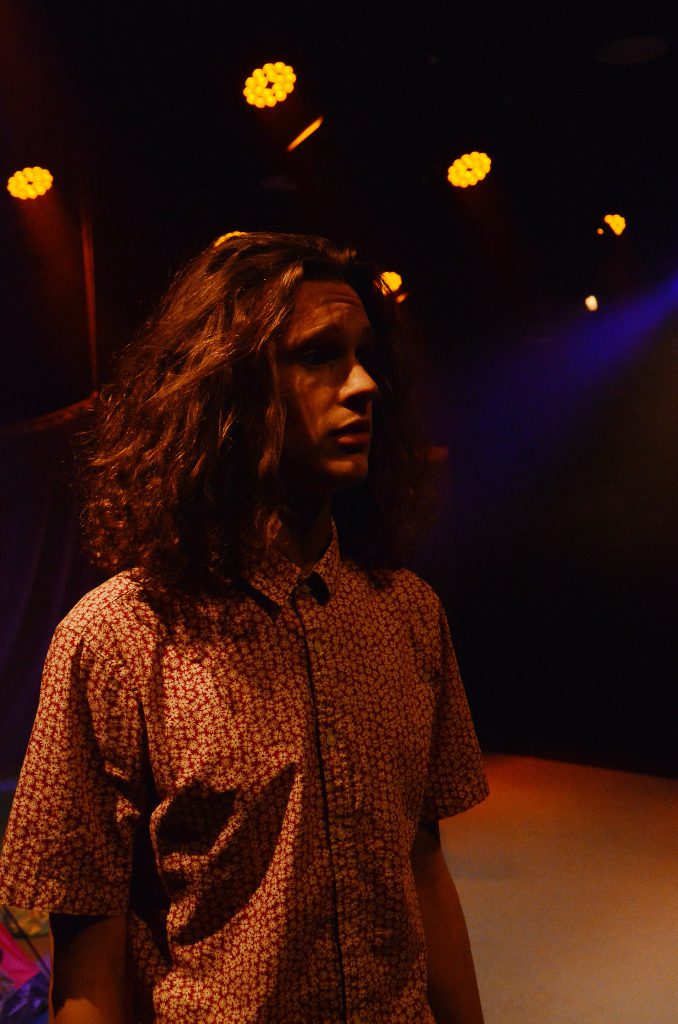 To wrap up: Who are people you want to work with in future, or have to have dinner with!
T I'd love to work with (co-directors) Emele and Nick again on a play
M That was mine! (laughing) They were brilliant, fantastic to work with and great directors
N Agreed!
T I'd also love to work with Justin Shoulder, a great performance artist based in Sydney – I might be this year, watch this space!
Mouth of the River plays at The Joan 19 – 21 July 2018 7.30pm. For more information and to book your tickets, CLICK HERE!
Image credit: Emele Ugavule