Ensembles
Nothing beats the infectious joy that is created by playing and learning together in an ensemble. In 2017, the Conservatorium comes alive with ensembles to suit all tastes and styles.
Ensembles are an affordable and highly beneficial addition to individual tuition. All of our ensembles have an informal family and friends concert during the last rehearsal of term, and have the opportunity to perform in the Conservatorium Concert at the end of year.
Ensembles run during the school terms.
2018 TERM DATES
Term 1
Tue 06 Feb – Thur 12 Apr
9 weeks
Easter Break Tue 3/4, Thu 5/4
Term 2
Tue 08 May – Thur 5 Jul
9 weeks
Term 3
Tue 31 Jul – Thur 27 Sept
9 weeks
Term 4
Tue 16 Oct – Thur 13 Dec
9 weeks
Opera Ensemble Tue 7pm – 9pm – NOW AVAILABLE FOR BOOKING!
We wouldn't be The Joan without the best opera and classical music teachers around – led by Music Director and Repetiteur extraordinaire, Professor Louise Scott (who worked with the likes of Joan herself!) and Director Sussane Towers, this ensemble is perfect for all lovers of opera and operetta aged 15+, regardless of your previous experience. All are welcome to join this unique ensemble as you grow from week to week learning and singing the classics with the opportunity to perform at our end of year Conservatorium Concert. The Opera Ensemble runs on Tuesday evenings throughout the school term.
Term 1: Tuesday 6 February – Tuesday 10 April (10 April is the performance concert and attendance is compulsory)
7pm – 9pm
$160 per 9 week term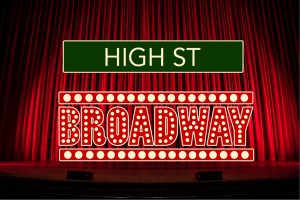 HIGH ST BROADWAY: 

Music Theatre Ensemble
ATTENTION! Calling the next Broadway stars in the making!

Learn the secrets tools and techniques of the Music Theatre world! Work on popular tunes and scenes from Wicked, Annie, Matilda, Les Miserables, Seussical, Miss Saigon, Oliver! 13 The Musical, The Phantom of the Opera and other awesome favourites.

With a showcase of the highlights performed at the Conservatorium Concert, become the musical star you've always wanted to be!
Details: High St Broadway
Suitable for: Ages 10+, all levels
Groups: Juniors (10-12 and Teens (13+)
When: Thursdays 6.30pm – 8.30pm (School terms)
Cost: $240 per 9 week term
What's involved: Beginning with a meet and greet with our fabulous teachers, learn the ins-and-out of music theatre and sharpen your stagecraft, movement, performance techniques and memorisation skills. Be privvy to the tools that succeed in auditions!
Performances: 2 per year (Jul and Dec)
Teachers: Sussanne Towers & Teri Hughes-Everard 

Term 1: Thursday 8 February – Thursday 12 April (12 April is the performance concert and attendance is compulsory)
Secure your place for Term 2! 
Download more information here.
Read our Penrith Conservatorium of Music Terms & Conditions.
HOW DO I BOOK? It's easy! Just contact the Conservatorium on (02) 4723 7600 / (02) 4723 7611 or email conservatorium@penrith.city
---
The Ensemble Program is proudly supported by Celestino, our partner in creativity.