MUSIC FOR TODDLERS: Start life with music!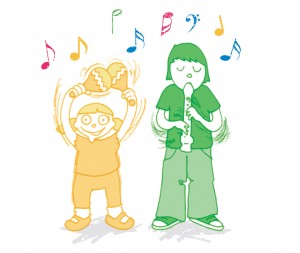 Bounce, clap, wiggle and boogie your way to a musical life! Our much loved Music for Toddlers courses are a superb way to introduce your toddler to all things musical. In these fast-paced, play-based sessions, your toddler will be introduced to the three areas of musical readiness – singing, rhythm and hearing, which can help prepare them for future musical development and lifelong learning. Children can begin in the program from 12 months of age and must be accompanied by an adult.
Course Fees
1 – 2 years 9.30am (30 minute classes)
2 – 3 years 10.05am (30 minute classes)
$140 per term (8 weeks)
3-4 years 10.40am (45 minute classes)
4-5 years 11.30am (45 minute classes)
$160 per term (8 weeks)
Session Times/Bookings/More Information
For enrolment, please contact Administration on 4723 7611 or 4723 7600
For more information, please email us.
Weekly sessions held on Tuesdays or Wednesdays. Session times are determined by the age of the child participating.
2018 TERM DATES
TERM 1   
Tue 13 Feb – Wed 11 Apr   
EASTER BREAK: Tue 3/4, Wed 4/4
8 weeks
TERM 2   
Tue 15 May – Wed 4 July
8 weeks
TERM 3   
Tue 7 Aug – Wed 26 Sept
8 weeks
TERM 4 
Tue 23 Oct – Wed 12 Dec
8 weeks