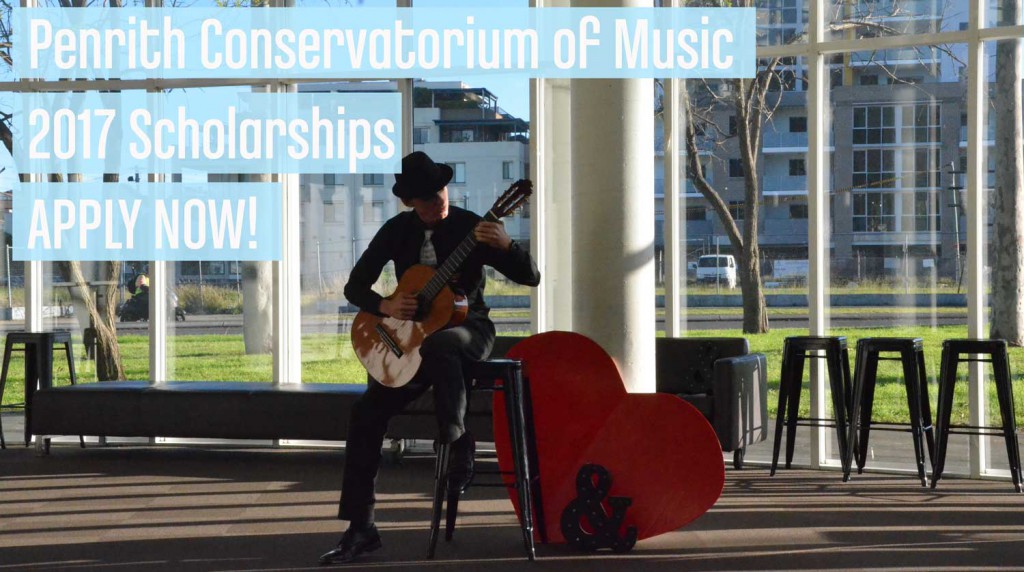 2017 Music Scholarships
Thanks to the generosity of local donors and benefactors, scholarships have been awarded to seven extremely talented musicians as young as 12, in the field of voice, guitar and piano.  The scholarships recognise future potential and provide the chance for these students to take their gift and passion to the next level – helping set them on a pathway to professional music careers.
The Conservatorium has awarded following scholarships:
Ms Rebekah Liepa (16) – Richard Bonynge Scholarship – voice
Mr Alexander Frendo (18) –  Mayoral Scholarship – guitar
Mr Victor Zhou (15) – Emerging Local Talent Scholarship –  piano
Ms Diana Babajanyan (17) – Malcolm Borland Scholarship – piano
Ms Meg Whittaker (12) – Regional Talent Scholarship- voice
Mr Tom Masters (16)  – Conservatorium of Music Scholarship – voice
Mr Dominic Hart (12) –  Conservatorium of Music Scholarship – piano.
Valda Silvy, Producer of Music Programs at the Joan Sutherland Performing Arts Centre and coordinator of the scholarship program, said "The standard of applicants was tremendous and the candidates gave outstanding performances.  It certainly made our job of choosing the seven recipients very difficult, but those selected are a wonderful group of young musicians with very exciting prospects for the future."
The Conservatorium Scholarships will provide the aspiring musicians with the opportunity to work with highly qualified teachers, receive subsidised tuition, experience musicianship and ensemble activity, and gain access to The Joan family of artists, mentors, courses and concerts – all life-changing opportunities that will continue to excite and engage them in their joy of making music.
Alexander Frendo says he is "honoured and privileged to be the recipient of the Mayoral Scholarship as it allows me to pursue my passion for music and realise my dream as a classical guitarist." While bubbly, 12 year-old Meg Whittaker whose love for classical singing was fanned after winning a role in Grahame Murphy's 2015 production of Turandot said "getting the scholarship means a lot to me as I can work harder on my music and focus on how to improve my voice."
Penrith Conservatorium of Music offers professional tuition for students, from beginners to concert standard, in most musical instruments including voice, theory, musicianship and composition.
Watch this space in November 2017 for information about the 2018 round.