Towards a Penrith Youth Orchestra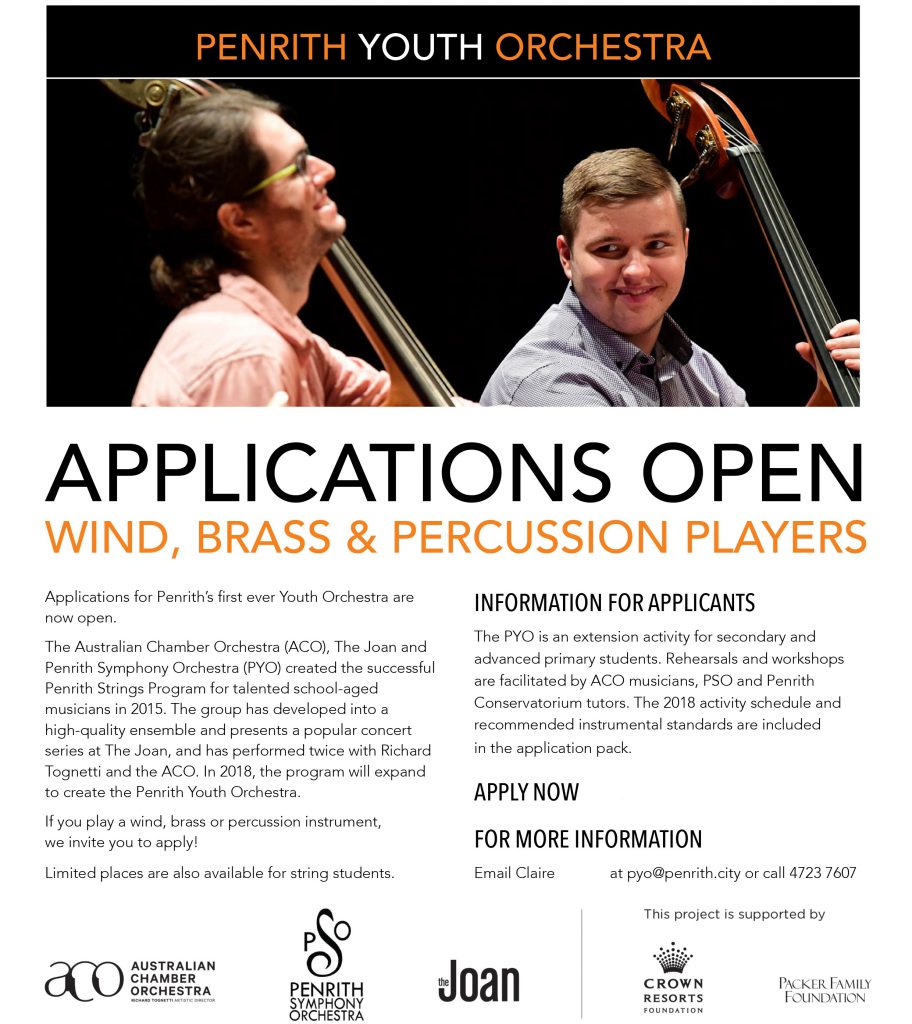 Further information
---
Project Background – Penrith Strings
In early 2015, an exciting new youth strings program started up.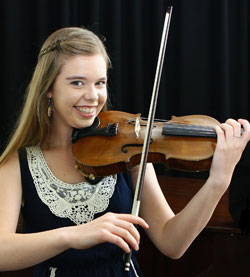 Now in it's third year, this partnership program between Penrith Symphony Orchestra (PSO), The Joan and the Australian Chamber Orchestra (ACO) has been successfully taking step towards the creation of a youth orchestra affiliated with Penrith Symphony Orchestra.
The long‐term vision is to build orchestral skills in young musicians in Western Sydney, and a pathway towards other opportunities such as membership of Penrith Symphony Orchestra or, for some, a career in music.
Students receive coaching and mentoring by expert string players from PSO and the ACO, the focus being on ensemble‐playing and rehearsal skills, building towards joint performances playing alongside professional musicians from the ACO.
The program is designed to complement and extend students' individual lessons and practice, whether they learn privately, at school or at Penrith Conservatorium of Music here at The Joan.
Workshops and rehearsals for secondary and advanced primary orchestral string players are held each school term, mostly on Sunday afternoons.
Applications
Applications for Penrith Strings 2017 have now closed. See above for 2018 Penrith Youth Orchestra applications for wind, brass & percussion students.
Enquiries
Email us or phone Penrith Strings Administrator Claire Tredinnick on 4723 7607.

This project is supported by the Crown Resorts Foundation through the Western Sydney Arts Initiative and the Packer Family Foundation.