studioQ is the Q's theatre training program
studioQ is the Q's theatre training program for young people (ages 5-18) and people living with a disability.
We believe that the best way to learn skills in theatre is to do what professional actors and directors do everyday –participants will be considered a 'young artist' preparing for rehearsals and performances, led by a tutor who is actively involved in the theatre industry.
See below for the full range of studioQ courses available in 2017!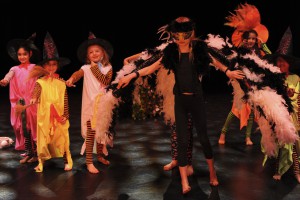 Click the image above to view an array of images from our studioQ Showcase 2016, celebrating the range of performances presented by our students at The Joan on Saturday, 3rd December 2016. Credit: photos by Heidrun Lohr
STARTING OUT – Ages 5-8
In these sessions filled with fun exercises and creative play our professional tutors lead participants on a journey exploring the fundamentals of acting, storytelling, voice and movement. Learn more…
---
STEPPING UP – Ages 9-12
Flex your creative muscles and explore your love of performing in a fun and supportive environment where the focus is on acting and improvisation skills. Learn more…
---
IGNITE – Ages 13-15
Ignite provides the perfect environment to discover your own creative voice. Participants explore more advanced concepts of acting theory, practice their improvisational skills, learn about different performance disciplines and create their own performance works. Learn more…
---
ACCELERATE – Ages 16-18
Accelerate gives students the confidence and skills needed to take their creative ideas to the marketplace and is the perfect complement to HSC Drama studies or preparation for tertiary performance training.
NOTICE: The Accelerate course will not be running in Term 4, 2017. studioQ plans to re-open the Accelerate course for Term 1, 2018.
---
ACCESS ENSEMBLE – Performing Arts for People with a Disability
Our Access Ensemble is designed for teens and adults with mild/moderate physical and intellectual disabilities to express their creativity through acting, music and movement.