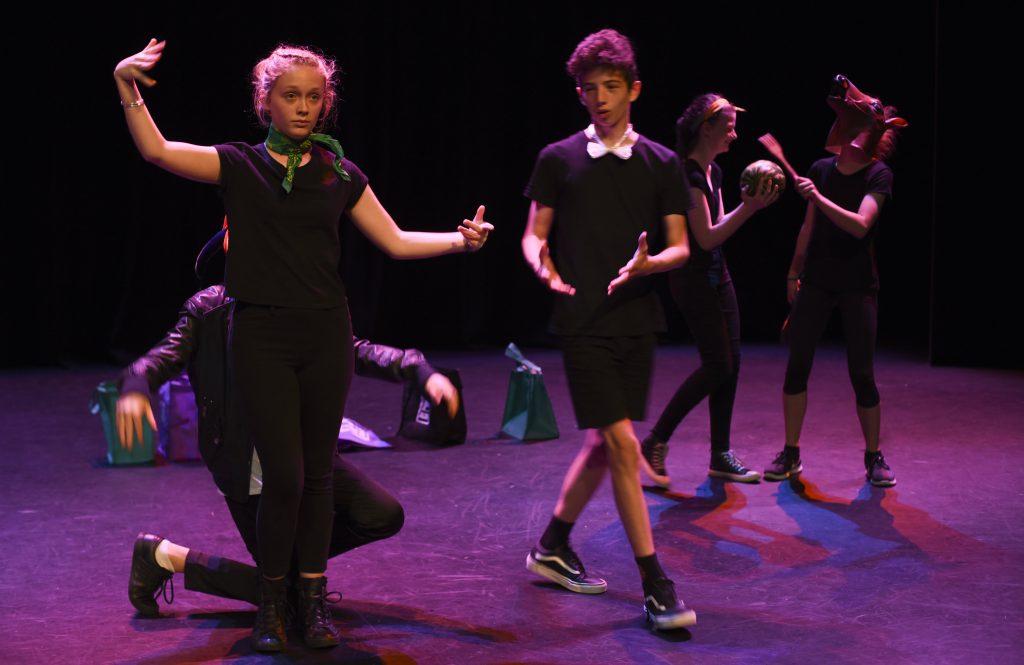 IGNITE provides the perfect environment to discover and develop your own creative voice. Participants explore more advanced concepts of acting theory, practice their improvisational skills, learn about different performance disciplines from around the world and create their own performance works.
Dates & Times: Saturday Mornings 9:30am-12:30pm or Afternoons 1:30pm-4:30pm*
Course fees: $304 per term (or $520 for Semester 2, includes Terms 3 & 4)**
Enrolment Forms: upon payment you will receive your online Enrolment Form that covers both Terms 3 & 4. Complete the Enrolment Form, click submit and you will receive an email confirming your young artist's enrolment in StudioQ.
*Afternoon courses now start at 1.30pm, not 1.00pm. Please contact Ian Zammit at The Joan if you have any questions (contact details in Enquiries below.)
** There are no longer Administration fees for StudioQ courses.
Click here for the Course Program & Dates
Booking & Enrolment: TERM 3 / SEMESTER 2 (Terms 3 & 4) 
Returning StudioQ participants can book at the Box Office from Monday 9 July;
New participants can book at the Box Office from Monday 16 July.
Click here to enrol in Ignite Term 3 (AM)
Click here to enrol in Ignite Term 3 (PM)
Enquiries:
For course enquiries contact StudioQ Coordinator Ian Zammit on 02 4723 7606 or ian.zammit@penrith.city (9.00am-4.30pm, Tuesday-Saturday during term time or Monday-Friday for the remainder of the year.)
For booking enquiries contact Angela Heckenberg at the Box Office on 02 4723 7600 (Box Office hours: Monday to Friday: 9.00am – 4.30pm)
---