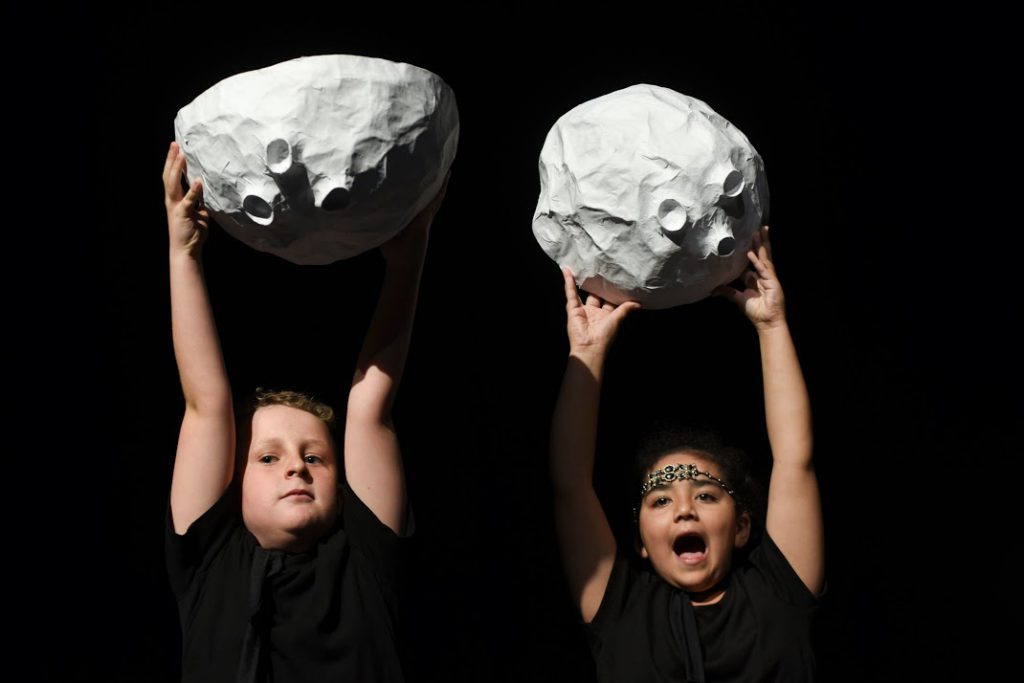 STARTING OUT is the perfect introduction to the world of acting and performing, and a great place to have fun and get creative! During these sessions filled with fun and exhilarating creative play our professional tutors lead participants on a journey of discovery covering the fundamentals of contemporary performance technique including acting, storytelling and stagecraft, and help them develop the confidence, stamina and creative imagination every young actor needs.
Dates & Times: Saturday Mornings 9:30am-11:30am or Afternoons 12:30pm-2:30pm*
Course fees: $204 per term (or $320 for Semester 2, includes Terms 3 & 4)**
Enrolment Forms: upon payment you will receive your online Enrolment Form that covers both Terms 3 & 4. Complete the Enrolment Form, click submit and you will receive an email confirming your young artist's enrolment in StudioQ.
*Afternoon courses now start at 12.30pm, not 12.00pm. Please contact Ian Zammit at The Joan if you have any questions (contact details in Enquiries below.)
** There are no longer Administration fees for StudioQ courses.
Click here for the Course Program & Dates
Booking & Enrolment: TERM 3 / SEMESTER 2 (Terms 3 & 4) 
Returning StudioQ participants can book at the Box Office from Monday 9 July;
New participants can book at the Box Office from Monday 16 July.
Click here to enrol in Starting Out (AM)
Click here to enrol in Starting Out (PM)
Enquiries:
For course enquiries contact StudioQ Coordinator Ian Zammit on 02 4723 7606 or ian.zammit@penrith.city (9.00am-4.30pm, Tuesday-Saturday during term time or Monday-Friday for the remainder of the year.)
For booking enquiries contact Angela Heckenberg at the Box Office on 02 4723 7600 (Box Office hours: Monday to Friday: 9.00am – 4.30pm)
---