High Street Broadway: Music Theatre Training 
Perfect for the budding 9-17 year old student looking to learn music theatre performance skills. Work in an ensemble setting with your peers and bring your character to life as you sing, act and dance!
This training course focuses on building the different skills needed on stage to succeed as a music theatre performing artist. You will learn the secret tools and techniques of singing, acting and dancing on stage. Learn the ins-and-out of music theatre and sharpen your stagecraft, movement, performance techniques and memorisation skills. Learn to work in harmony with your peers to bring your scene to life. Be privy to the tools that succeed in auditions! Learn to move with flair, develop your confidence, put on your costumes and sing!
Work on popular tunes and scenes from the likes of Wicked, Annie, Matilda, Les Miserables, Seussical, Miss Saigon, Oliver! 13 The Musical, The Phantom of the Opera and other favourites.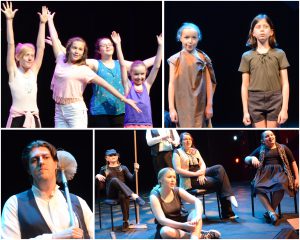 Details: High St Broadway (Music Theatre Training)
Suitable for: Ages 9 – 17
When: Thursdays 6.30pm – 8.00pm (1.5 hours)
Duration: 1.5 hours
Cost: $200 per 8 week term
Term 4: Thursday 25 Oct – Wednesday 12 Dec (8 weeks) – Final week is the concert 
What's involved?
MODULES:
I – Redefine You
II – Challenge You
III – Present You
COURSE OUTLINE:
Vocal Ensemble Work
Performance and Communication Skills
Expressive Development
Stage Presence and Overcoming Stage Fright
Musical Theatre and Performance Practice
Structure (Music Theatre Song Structure)
Movement
Effective Audition technique
Staging – Using the Stage to enhance performance
Download the full course outline here
Showcase concert: Wed 12 Dec, 7pm (Tickets will be on sale from November)
*All participants will showcase their works at the Penrith Con's EOY "A Midsummer Night" Concert. Held on Wed 12 Dec in Term 4, the pieces and excerpts chosen to be performed will be related to the theme.
2018 Dates: Mid-term enrolments accepted
Music Director: Brian Kjim-Lauratet
AUDITION NOW!
New enrollees must submit a video of 2 contrasting unaccompanied songs / music theatre pieces. Email / share the link to conservatorium@penrith.city with a brief description.
OR
Live audition – 2 contrasting songs at a pre-appointed time. Email conservatorium@penrith.city to organise.
2018 Dates: Mid-term enrolments accepted
Term 4: Thursday 25 Oct – Wednesday 12 Dec (9 weeks)
Concert Performance: Wed 12 Dec, 7pm (Tickets will be on sale from November)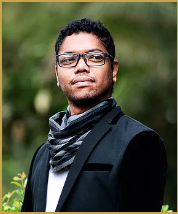 Brian is a Multi-Instrumentalist, Voice Builder/Researcher and Music Educator. He studied Vocal Performance (B.Mus) and Vocal Pedagogy (M.Mus.) at Norges musikkhøgskole (The Norwegian Academy of Music), and Stage Performance and Opera studies at the prestigious Yale school of music in the U.S.A.
Music education being his passion, he joined forces with world-leading researchers in 2012 to help improve vocal science and pedagogy. He currently holds a Level 4.5 research certification in Speech Level Singing (SLS) and travels across the globe running Workshops, vocal Masterclasses, and Music Clinics.
Brian has also worked as a stage performer (Vocalist & Musician) on the classical / opera stage, playing roles such as Joas in Handel's 'Athalia' and Matteo Borsa in Verdi's 'Rigoletto'. He has also been on the Musical Theatre stages in roles such as Larry and Greg Gardner from Hamlisch's 'A Chorus Line', Mistoffelees from Webber's 'Cats' and Gus Field from Rogers' 'Babes in Arms'.
He brings a wealth of experience as an educator, teaching a variety of singers including; young adults, undergraduates, post-graduates, industry professionals on a one-to-one basis as well as directing choirs and musicals.
---
Read our Penrith Conservatorium of Music Terms & Conditions.
HOW DO I BOOK? It's easy! Just contact the Conservatorium on (02) 4723 7600 / (02) 4723 7611 or email conservatorium@penrith.city
---
The Ensemble Program is proudly supported by Celestino, our partner in creativity.